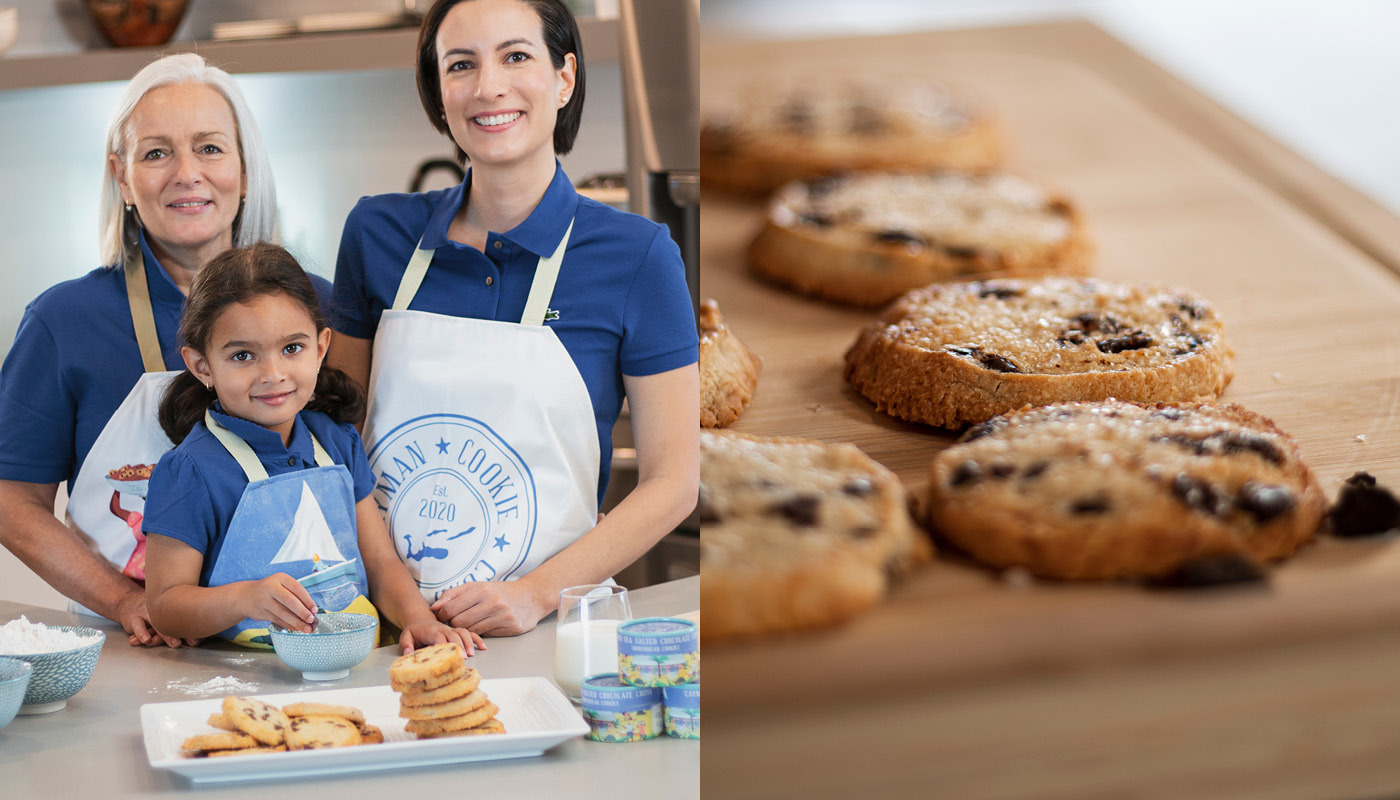 Since 2005 our family has been devoted to producing the best artisanal products which began with Cayman Sea Salt. Now we look forward to sharing a new sweet and salty adventure with you in our Caribbean-inspired gourmet cookie line.
Cayman Cookie company emerged in 2020 during the time of COVID from the need to take our business to the next level. The signature cookie that gave birth to the idea, a Cayman Sea Salted Chocolate chunk shortbread cookie, is an ode to the British influence, in the Cayman Islands. We wanted to do something traditional but new and who does not love chocolate and sea salt?
We are located in both the Cayman Islands and Manitoba, Canada. Worldwide delivery available by mail.